There are so many bars in Nuremberg that I don't even know where to begin. One of my favourite places is the Mr Kennedy, which belongs to my friend Luke. He moved to Nuremberg a couple of years ago from the States. It used to be a very small bar just around the corner from where I live, but he now moved it a bit closer to the castle. The new place is bigger and very cool. Luke and his friend Mark brew their own beers, NBG, and they sell these as well as many other craft beers and ciders at the Mr Kennedy. So if you're up for something special, head up there and ask for a Hopburst IPA or a Heavenly Hell.
When I walked into the Downtown the first time, I felt like I have just been transported into an Austin Powers movie! The tiger fur patterned wallpaper is very 70s style, everything is a little "bling" and the music matches the feeling. I discovered this little gem on a facebook organised pub crawl last year and from the 5 bars we visited, this was by far the most memorable.
Another cool bar just around the corner is the bar with no name. They also serve local beers and a longdrinks and on weekends, when it's busy, they open their basement, which is an old cellar where they sometimes have DJs playing. As the bar had no name, people started referring to it as USG6, after their address Untere Schmiedegasse 6.
My first favourite was the Mata Hari bar on Weißgerbergasse. They host concerts during the winter season, which the call "living room music", as it is a very intimate atmosphere. The bar is very small, they only sell 30 tickets. When they are sold out, noone will be able to move during the concert. I've seen a variety of bands and musicians there, my favourite so far being the Dinosaur Truckers. They are a speed folk band that squeezed 6 people behind the bar and made everyone dance (even though space was really limited).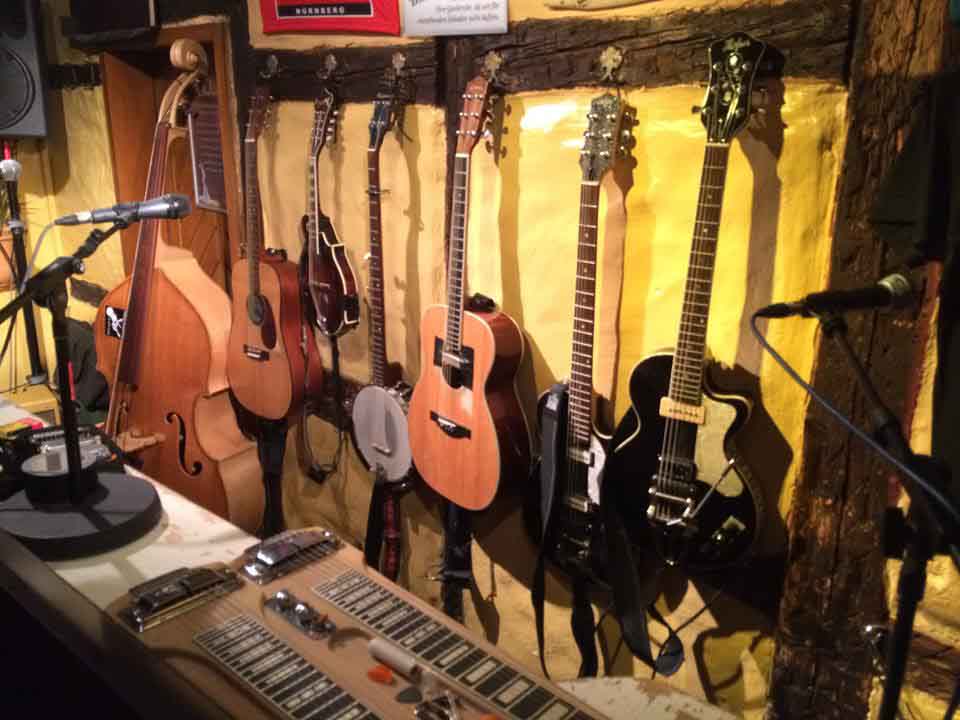 The Mata Hari bar probably has the best drinks menu in the city, including 6 pages of Whiskeys alone. The last time I was there, they only had one copy of the menu lying around. People seemed to be stealing them and they are too expensive to replace. So please don't take the menu ;-)!
What type of bars do you enjoy? What are the best cities for bar/pub crawls?