So, a week ago I left Germany for the foreseeable future. The last weeks were pretty stressful with cancelling contracts and memberships, selling most of my belongings, moving the rest to my parents' place and saying good-bye to way too many people.
It took a full day to get to Morocco, but as I could use my miles for the flight I splurged and got a business class ticket so I could spend time in the lounge in Paris between flights. And mostly, I hoped it would ensure that my luggage actually makes it through Charles-de-Gaulle airport, which is known to lose luggage (mine made it, yeay).
In Casablanca I had about 4 hours to pick up my backpack, go through passport control and check into my next flight with Royal Air Moroc. I had been a little worried, but it turns out the airport is not particularly busy on a Tuesday night.
The airport in Casablanca doesn't offer much in terms of entertainment or even food, so the time there felt longer than it was, but at least the flight to Errachidia only took an hour. Once there, my friend Hassan picked me up at the airport and because it was really late, we went to his sister's house to spend the night.
Of course, things didn't go as planned
Originally, we had wanted to go to Merzouga the next day, but Hassan's dad was in the hospital in Errachidia and so he needed to stay a little longer. I was invited to stay with his sister for as long as I wanted, and since this was the perfect opportunity to experience the "real" Morocco, of course I said yes and stayed.
The family is big, with little kids running around, lots of noise and laughter. Of course, the food is delicious, much more so than in the touristy restaurants you can find in Marrakech or Fez. They treated me as part of the family, I got to go to school drop offs, play silly games with the little ones and learn a little Berber with Hassan's sisters as they don't speak any English.
One day I went to check out the biggest supermarket in town, just to see what is available. And, there is everything I would need to make Lasagne or Königsberger Klopse (a German dish, and my very favourite). So, once I settled a little in Merzouga I might go back and do some food shopping there.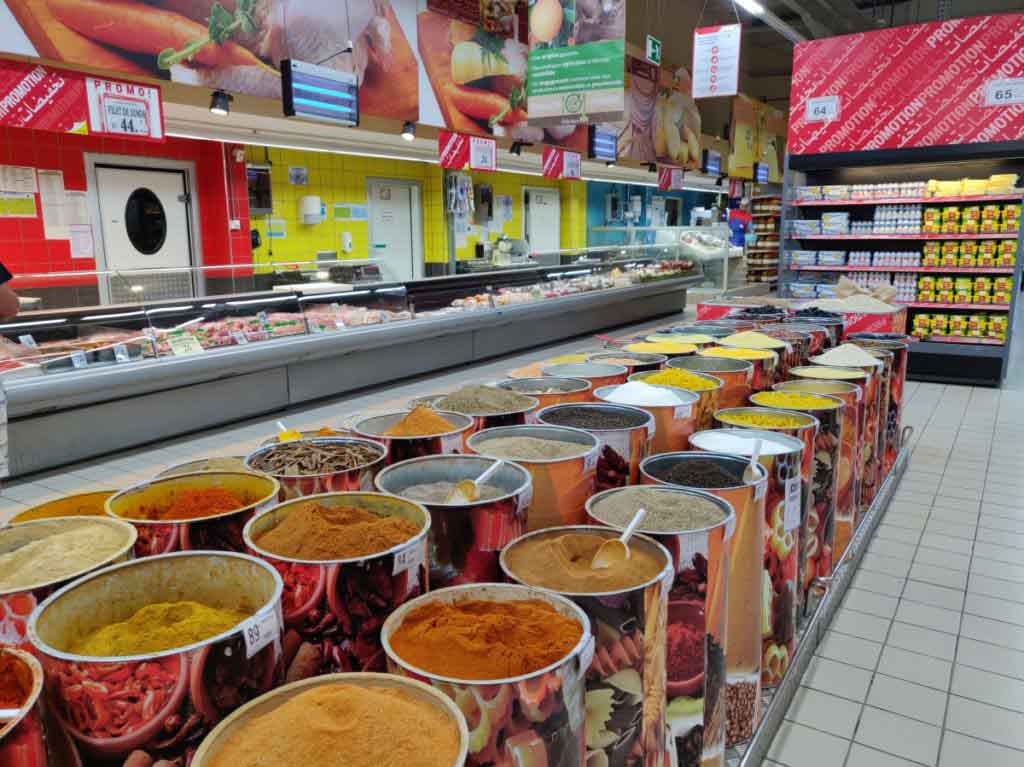 2 weeks from now, one of my best friends from home is coming to visit me for a week, and she will be flying in and out of Errachidia, so that might be the perfect opportunity. It also gives me some peace of mind when it comes to things I might have forgot to bring, she can bring it then.
Moroccan small town life
Errachidia itself is a small city with about 100.000 inhabitants. There is nothing touristy really, the city has a big military base and has grown a lot in the last 20-30 years. Lots of families moved here from the smaller villages and towns in the desert and mountains so their kids can have a better education in the secondary schools and university that are available here.
Around the main square in the centre you can find lots of little cafes and restaurants, filling up in the evenings. The local souk has everything from food to clothes and household items. But other than that, there is not much to do.
It was really interesting to see the typical Moroccan family life. It is so different to what I am used to at home. While his dad was in the hospital most of Hassan's siblings gathered in his eldest sister's house, where I was also staying.
They gave me a private room, which felt like a huge privilege with so many people around. One of the sisters only lives a few minutes' walk away, but also stayed the nights there with her children. All the women took part in cooking and cleaning, the older kids were sent to do the day to day shopping. The older boys took the smaller kids to school and the men took turns in staying in the hospital with the father. And I, I tried to not create any additional work and help out entertaining the kids whenever necessary.
Dinners were usually very late, well after 10 pm, much too late for my taste, I am usually starving by 7… Before and after dinner we played cards and even the small kids stayed up later than I did. There aren't many toys around, they just play with each other or with whoever can be convinced.
School life is also very different. Kids start at age 3 and go for 1-3 hours almost every day, sometimes split between morning and afternoon. They actually sit in rows in the school room and learn reading and writing Arabic and French. There is no play, so no wonder the kids don't really like going.
Later the hours increase, but I still felt like the bigger kids were home a lot more during the day than any German school kid would.
Of course, I couldn't resist going to the hospital once to look around and also talk to the doctor to see what was going on with the father. She deemed him ready to be released later that afternoon, his pneumonia in check with some good antibiotics.
Then, finally, my new home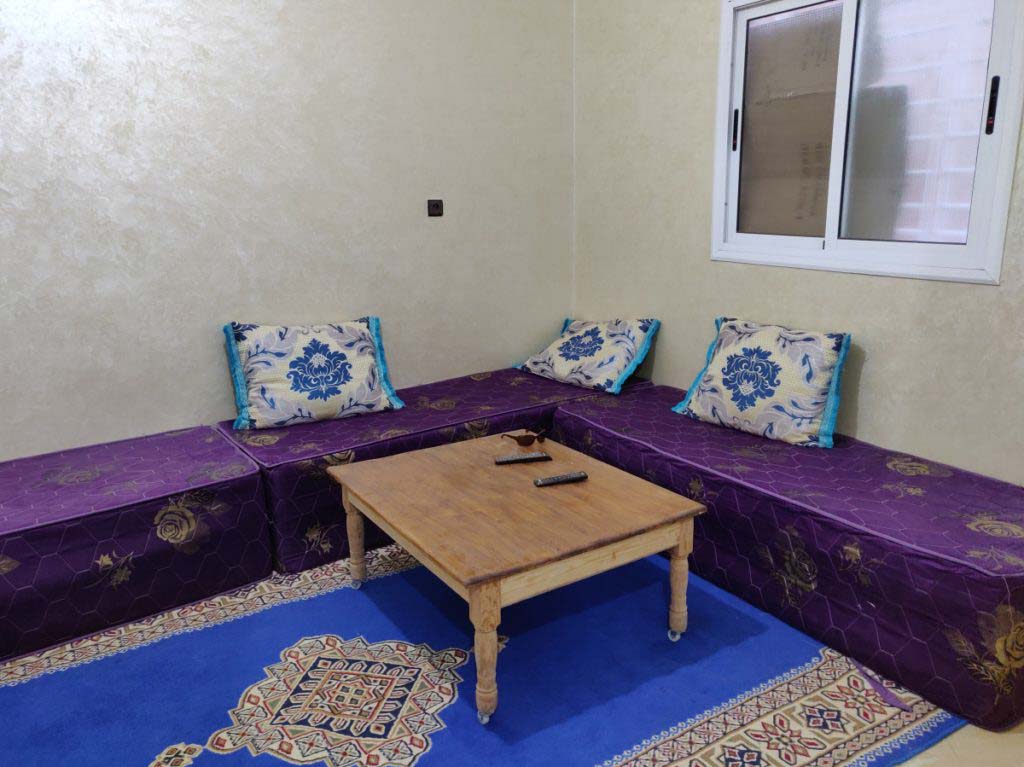 So, the day after, Hassan and I left for Merzouga. The shared taxi from Errachidia to Rissani left pretty much straight away, but in Rissani we had to wait around an hour for a connecting one. But I had delicious bread from a tiny shop next to the station while we waited, so the time passed quickly enough.
For a little extra money, the driver dropped us right in front of my new home, a little outside of the centre. I have a furnished 2-bedroom apartment with a little kitchen and a rooftop terrace. It looks brand new and has views of the big dunes that Merzouga is famous for.
I think this will be perfect for the next weeks, while I write for this blog and figure out what to do for the summer. Although, my plan is still to not plan too much. But I guess it won't hurt to come up with some ideas at least.
Follow me on Instagram for more regular updates with photos and videos in the stories.