My first contact with Oman
The first time I ever got in touch with Oman and its history and culture was way back in 2003 when I went to Zanzibar for an internship for my medical studies. As Zanzibar belonged to Oman back in the day, there are a lot of Omani traces in Zanzibar's people, culture, architecture, food etc.
So walking around in Muttrah, the old part of Oman's capital Muscat, felt strangely familiar. There are strong similarities in the architecture, the white facades, the intricate pattern of balconies and window decorations. Also, the traditional clothes the men wear, Dishdasha and Kummah, can be found on Zanzibar. I was told the only difference is the way they wear their traditional hat, the Kummah, Omanis wear them round, while Zanzibaris fold them in to look similar to a ship's bow.
The women with Omani descent on Zanzibar mostly wear the black Abaya, the African women wear very colourful Kangas, wrapped around themselves to look like dresses and also used to cover their hair. In Muscat, most women wear either Abaya or something more colourful and cover their hair with hijabs. You rarely see full burkas.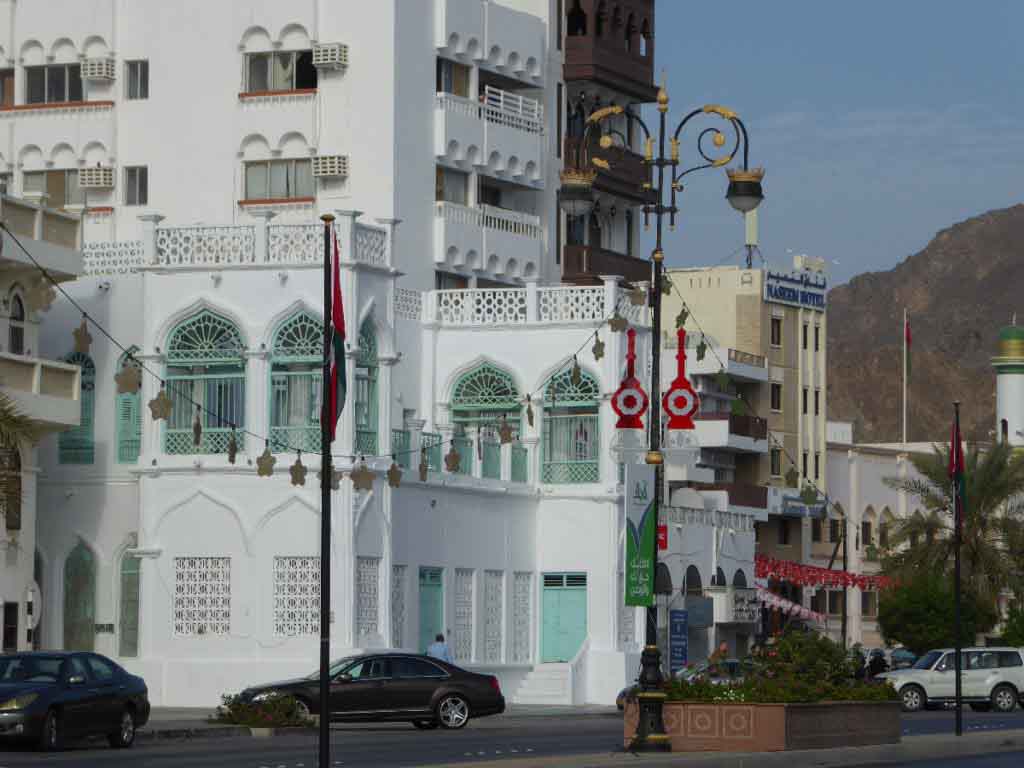 How to behave properly
People in general seem very modest, couples don't touch in public, everyone covers arms and legs and their hair too. It is sad and sometimes embarrassing to see how a lot of tourists walk around in what seems very indecent clothing. Sometimes not even covering their shoulders.
The Omanis I talked to about this, said it doesn't show respect for their culture. But they try not to be too upset about it. Instead, they see it as a cultural difference they need to accept if they want tourism to grow in their country.
Responsible tourism

And tourism is necessary for Oman if they want to become independent from the oil that has allowed the country to prosper in the last 45 years. Sultan Qaboos seems to be very aware of the dangers of tourism to his country. He wants to find a way that preserves the beautiful Omani culture.

This shows for example in the fact that hotel buildings are supposed to look traditional (white not glass) and are not allowed to be more than 4 stories high. I sincerely hope the Omani people succeed with this. The country and the culture are truly beautiful and deserve to survive.
Anyway, as I fell in love with Zanzibar back in the day, it was really easy to fall in love with Oman as well. Not sure how I would feel about it with the heat in July, but in November it was just fine. Everything just works a little slower than at home, people are very relaxed.
And if you showed a little respect for their culture, as in cover your hair and body, even shopping in the souk was a great experience. Of course, the vendors are trying to sell you something. But it was way less pushy than for example in Marrakesh. I could just have a look at the things on display, be it the beautiful scarfs or any handcrafted decorations. And if I didn't find anything, I would say thank you and leave. And they did not bother me.
Why I love the people of Oman
For the 2 extra days I spent in Muscat after my big hiking trip, I had booked an Airbnb in Muttrah, close to the corniche and the fish market. It is owned by Mohammed, who lives downstairs with his wife and 4 kids. The room is at the top level with a huge rooftop terrace overlooking the city and harbour. I basically walked everywhere in Muttrah. If I wanted to venture out further, Mohammed either drove me or told me how to get there by bus.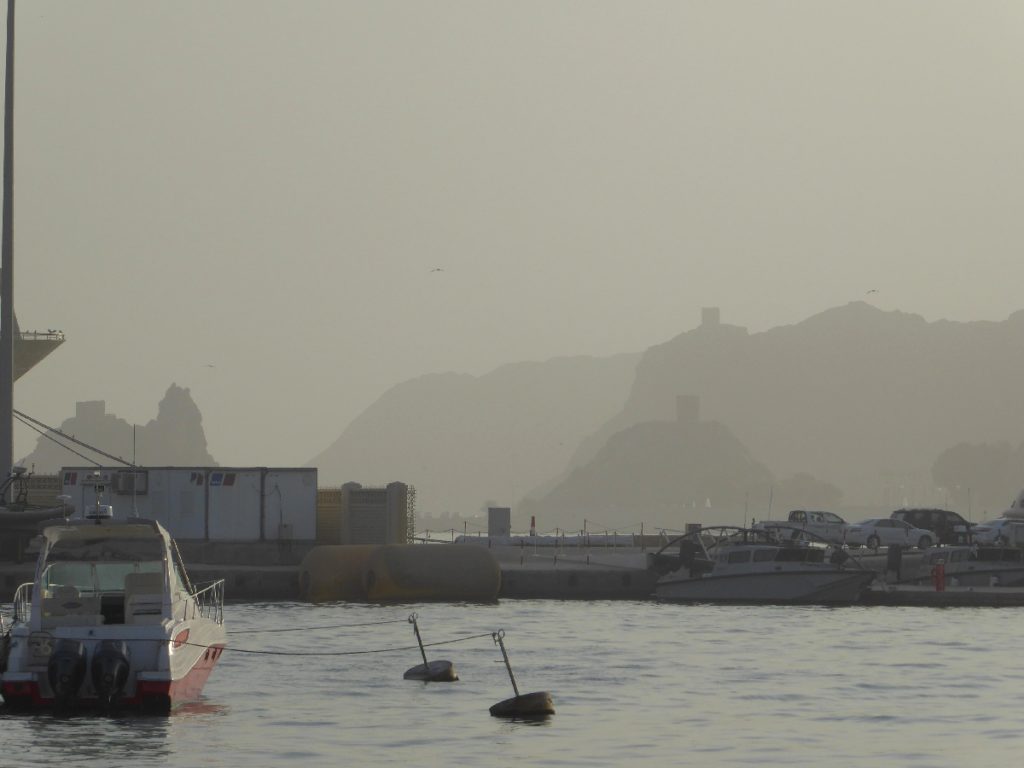 We also shared a few meals together on the terrace and he told me so many things about Oman and the people, it was really a great experience. In general, all Omanis I met were so helpful and interested in my and my reasons to visit their country.
I definitely have to travel there again, as there is still so much I haven't seen. The old fort in Nizwa, the Jebel Shams mountain, the Wahiba sands desert and so much more. I even started to learn Arabic, so that next time I'll go (there or to some other Arabic speaking country) I won't feel so embarrassed at not speaking more than 3 words. So maybe in November this year? We'll see…
Have you been to Oman? Or anywhere in the middle east? Did you like it?