In my opinion, the best direction for a day trip from Amman is north, to see the beautiful ruins of Jerash. It takes less than an hour to get there and you can spend easily a few hours exploring. You can imagine yourself living back in the Roman days wandering through this ancient city that is surprisingly well preserved. And compared to Rome, there are way less tourists around.
One of my favourite places in Jordan – Jerash
Jerash was one of my favourite places in Jordan, but it is really hard to put that experience into words. So I am just going to let the photos speak. I was lucky to have been there for a gorgeous sunset, but see for yourself!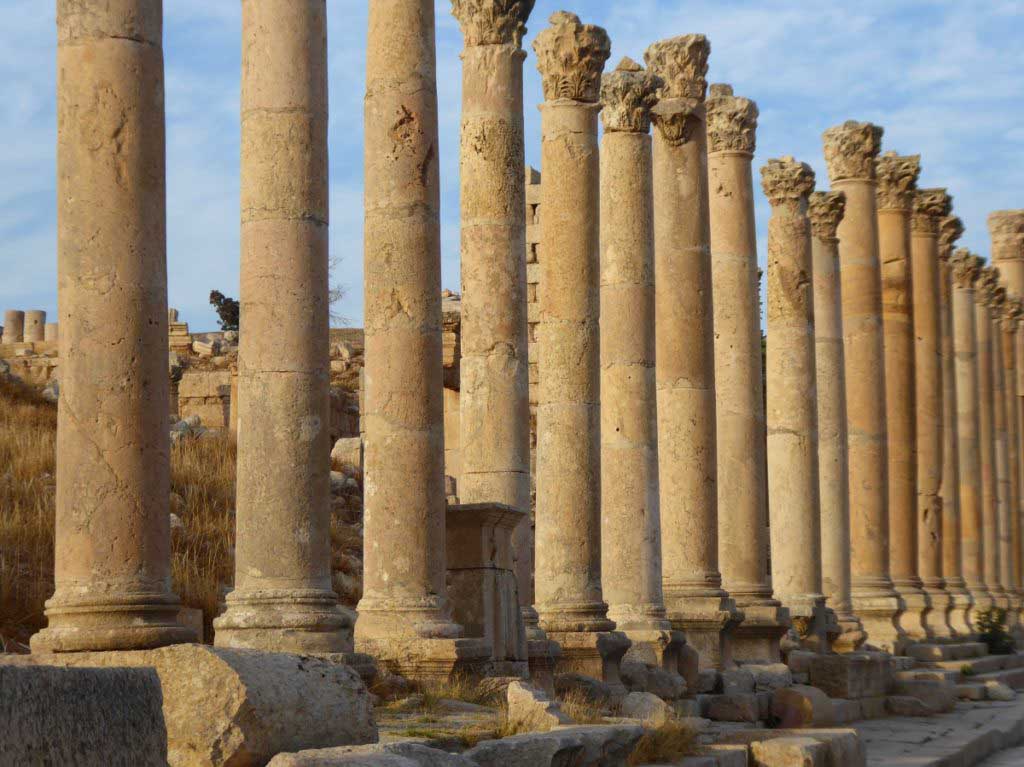 And some more photos, just because Jerash is so beautiful: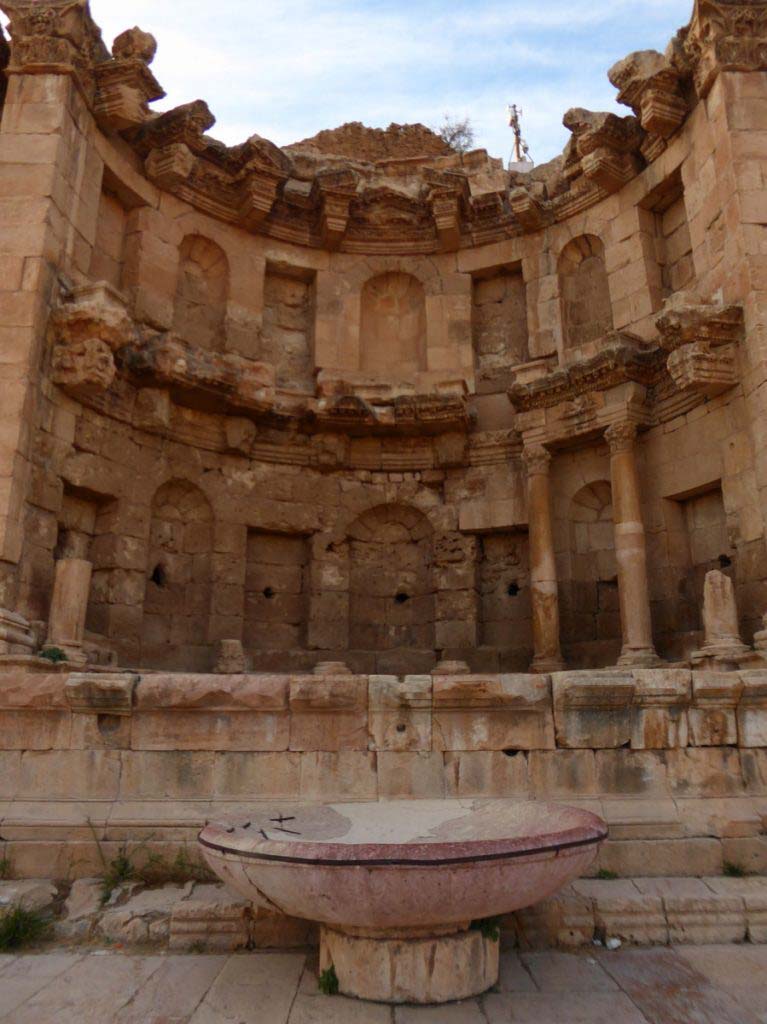 Not enough yet? Well, me neither, here are some more photos of the Roman ruins in Jerash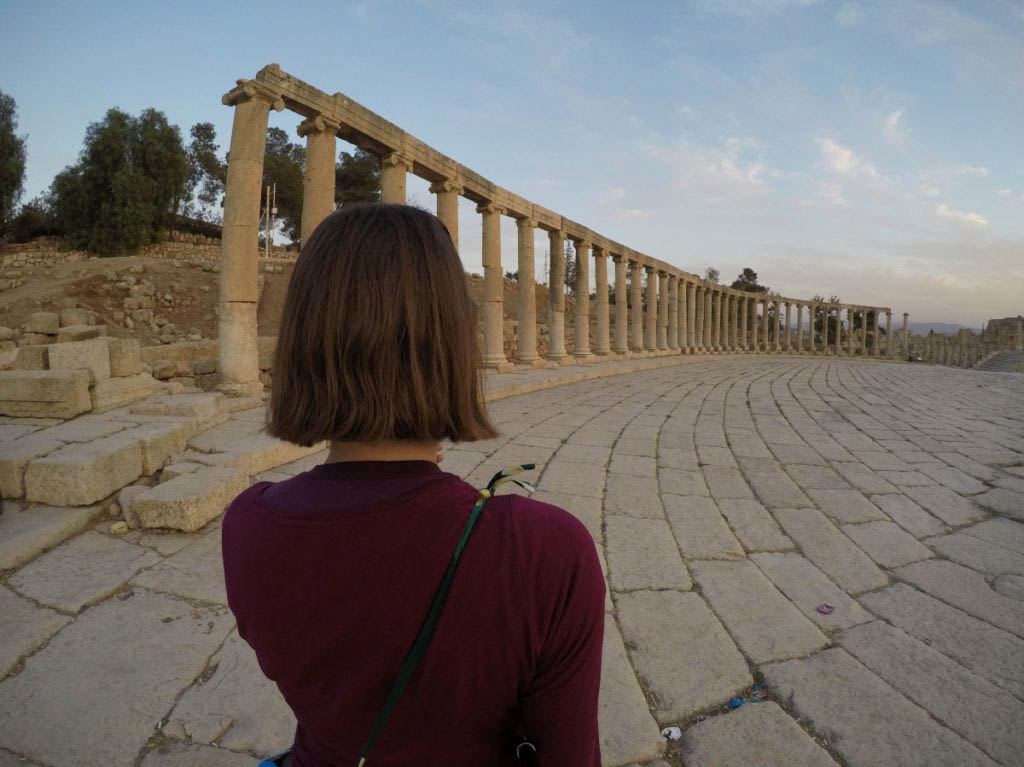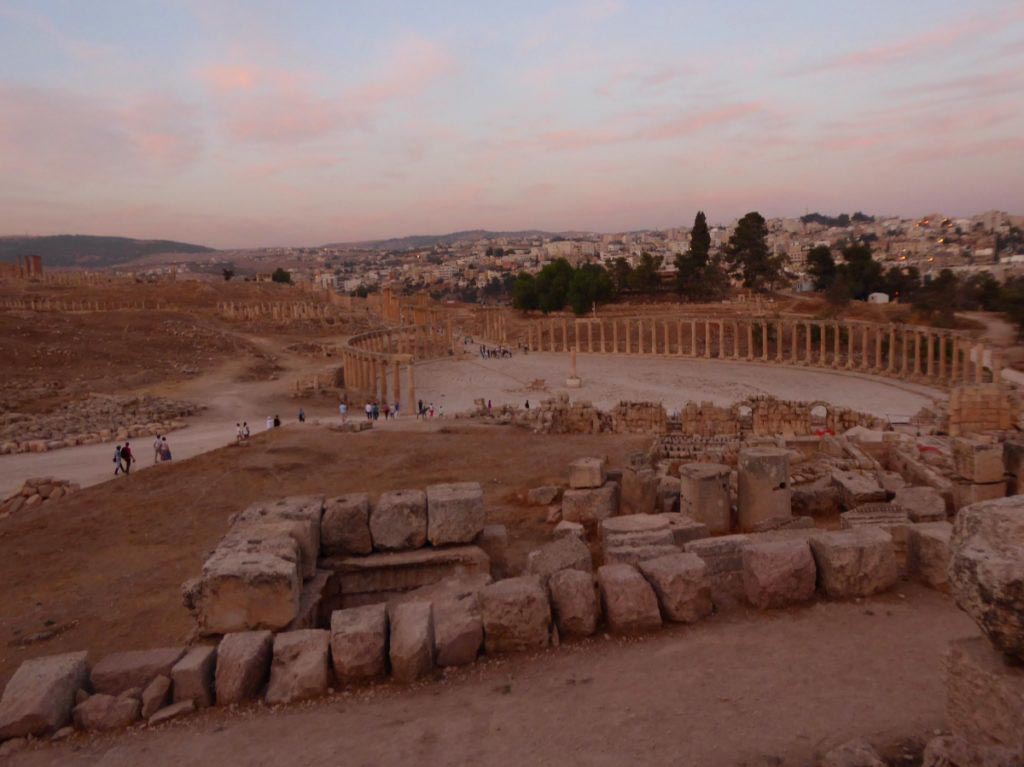 I hope I could inspire you with these pictures to go and visit Jerash and its beautiful Roman ruins. If you need more inspiration for a trip to Jordan, check out my one-week itinerary, my ultimate guide to Jordan and my post on useful tips when travelling to Jordan.