The best decision I made while planning my trip to Jordan, was to buy the Jordan Pass. It saved me so much money, time and hassle, it was definitely worth it. In this post you can find out if and why you should buy it too.
Jordan's tourism board is really making it easy for tourists to visit their country. Compared to some of the city passes I have come across (e.g. London, Barcelona) paying for this one is a no-brainer. It includes almost all the main attractions, easily saves you money and you can get it online before you start your trip.
What is the Jordan Pass?
The Jordan Pass is your entrance ticket to around 40 attractions in Jordan and covers your visa cost if you are from an eligible country (you can check this here). But, you have to buy it before you arrive at the airport. Just print it out and store it on your phone (that way you are covered, even if you run out of battery or loose the paper). At immigration you can skip the line by going to one of the Jordan Pass counters and you will not have to pay the 40 JD for the visa on arrival.
How much does the Jordan Pass cost?
There are three categories of the Jordan Pass, Jordan Wanderer, Jordan Explorer and Jordan Expert.
They all include the visa fee and entrance to the 40 attractions as well as access to digital brochures and maps. The difference between them is the number of days you can visit Petra. As this is also the biggest chunk of the price, you definitely should buy the Jordan Pass if you want to visit Petra.
Jordan Wanderer
1 day in Petra
70 JD
Jordan Explorer
2 days in Petra
75 JD
Jordan Expert
3 days in Petra
80 JD
So, you can see, the price difference is minimal and as there is sooo much to see in Petra, I recommend getting at least the Jordan Explorer.
You can check out my tips for visiting Petra and hiking in Petra here.
Which attractions are included in the Jordan Pass?
The top attraction in the Jordan Pass are
Madaba archaeological park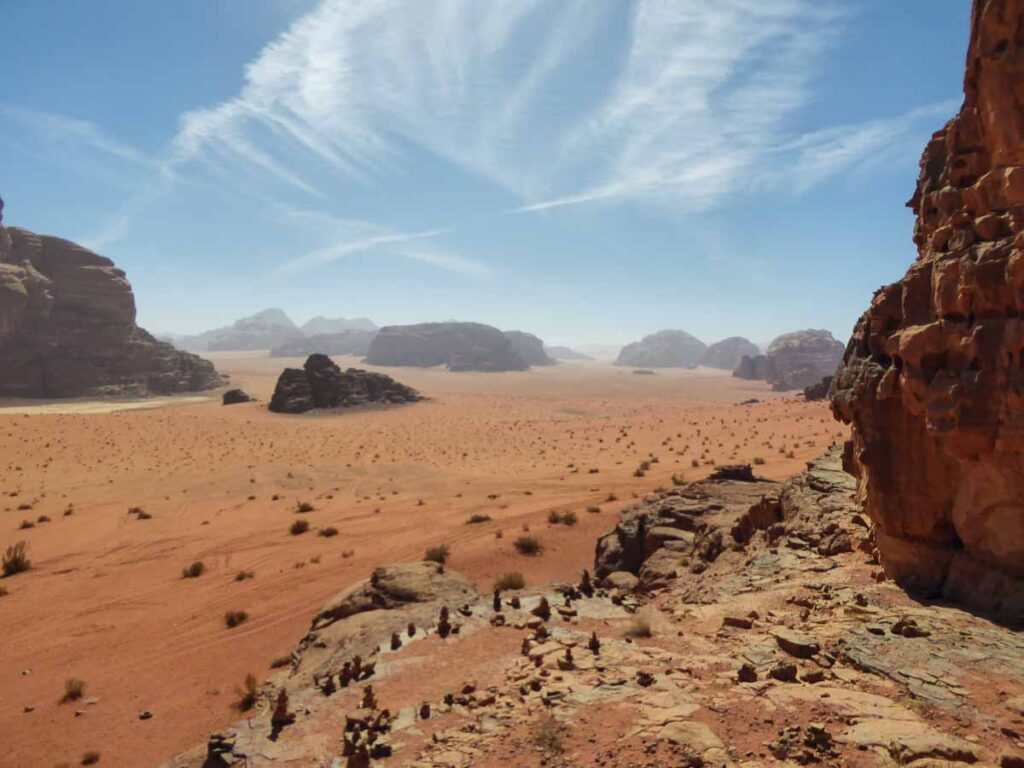 The following attractions are included in the Jordan Pass. I sorted them by region for you, to make your planning a bit easier. The links will bring you to my description of the place in my Sightseeing in Jordan post.
The Jordan Pass List of attractions:
Amman and the North:
Amman Citadel, Jordan Archaeological Museum, Roman Theatre Amman, Museum of Popular Traditions Amman, Qasr Al-Mushatta, Jerash, Ajloun Castle, Umm Qais, Umm Qais Museum, Pella, Dar Al-Saraya Museum Irbid, Rehab – Al Mafraq, Umm al Jimmal, St. Elijah's Hill, As Salt Museum, As Salt Historical Museum, Iraq Al-Amir, Qasr Al-Azraq, Quseir Amra, Qasr Al Kharaneh, Qasr Hammam Al Sarh, Qasr Al-Hallabat
Madaba and the mountains:
Madaba Archaeological Museum, Madaba Archaeological Park, Church of the Apostles, Burnt Palace Madaba, Umm Ar-Rasas, Petra, Karak Castle, Karak Museum, Shobak Castle, Lowest Place on Earth Museum
Wadi Rum and the South:
Wadi Rum, Aqaba Museum, Aqaba Castle
Please be aware, the Jordan Pass does NOT include Petra by night! Also not included in the Jordan Pass is Mount Nebo, which is another popular attraction.
Is the Jordan Pass worth it?
That depends on how you travel, how long you stay, and what you want to see during your trip. The Jordan Pass is valid for a year after purchase, but only 14 days after your first scan at an attraction. Since I was travelling for 3 weeks, I had to plan my itinerary around that to get the most out of the pass.
If you are travelling independently, are from a country that is eligible for a visa on arrival with a fee of 40 JD and are staying 3 or more nights in Jordan, it probably makes sense for you to buy the pass. If you are travelling with an organised tour, check if the visa and entrance fees are included already before buying the Jordan Pass.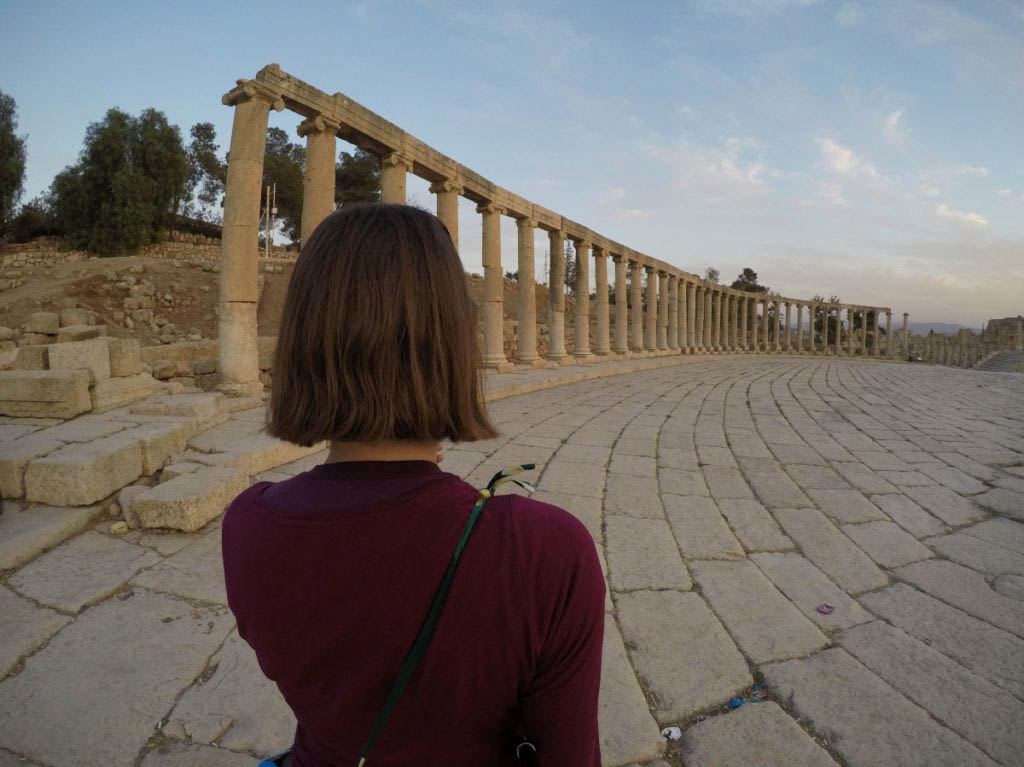 Most nationals from Arabic countries don't have to pay for the visa and also pay the same price at attractions as the locals. So it will not be worth it if you are from an Arab country.
Another reason to buy the Jordan Pass is, you get to skip the line at immigration at the airport and most of the sights. But be aware, the Jordan Pass is NOT your visa, you still have to get that on arrival at the border or the airport.
If you are still unsure, I will show you how fast you will save money with this, I'll make an easy calculation.
Petra for one day is 50 JD. Add the 40 JD visa fee and you are already at 90 JD. The pass including one day in Petra costs 70 JD. So, you already saved 20 JD, without even visiting any other attractions.
I saved another 40 JD on top of that by visiting many other attractions on the list.
How do you buy the Jordan Pass online?
Just head over to the Jordan Pass website and click "buy now" in the upper right corner. Go through the steps. Once you paid, you'll receive an email with the PDF. Print it out and store it on your phone.
Can you buy the Jordan Pass at the airport?
No! You have to buy it prior to travelling to Jordan. Also, it might be wise to print it out, as apparently there might be problems scanning it from the phone. I got dated stamps on mine for each of the attractions I visited, which makes for a nice souvenir.