If you found my blog and are reading my posts about this great country, I probably don't have to give you more reasons to visit Morocco. But, just to be on the safe side, I listed 11 of my biggest reasons why everyone should indeed travel to Morocco.
From food to culture, there is so much to discover in Morocco, and I'm sure you will fall in love with the country just as much as I did.
So here, in no particular order, are my 11 biggest reasons to visit Morocco:
1. Tajine and other Moroccan food
Everyone loves Moroccan food! The most unique Moroccan dish is Tajine and at the same time it is the most varied. Tajine is the name of the ceramic dish the food is slowly cooked in and there are many, many variations.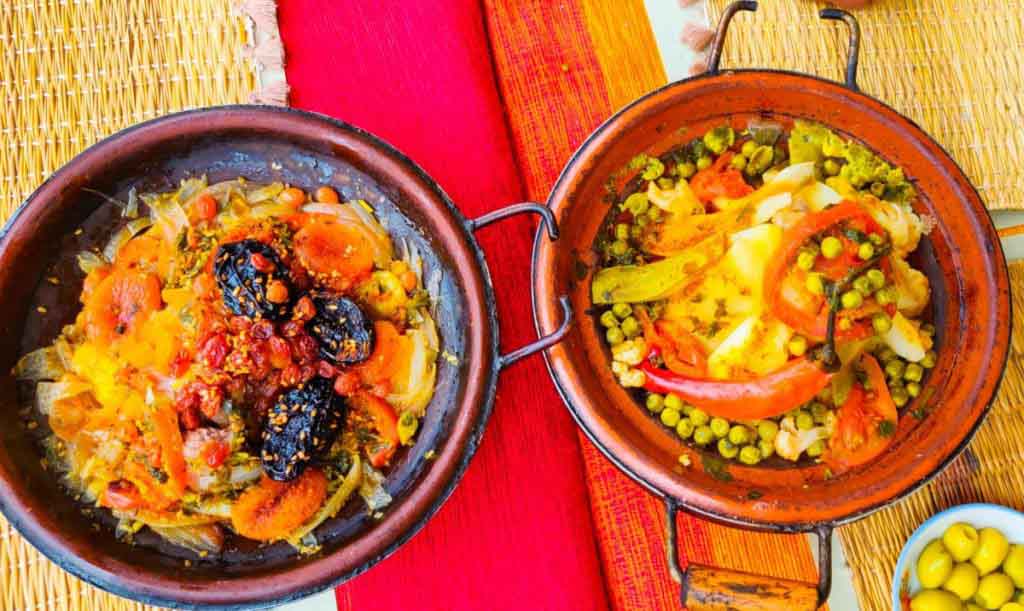 My personal favourites are Lemon chicken tajine and Kofta tajine (meatballs in tomato sauce). If you stay for a week, you can eat tajine every day without eating the same thing twice. So, I'm sure there will be one that you will remember after your trip and crave every once in a while, too.
Other food to fall in love with in Morocco is the couscous, tanjia in Marrakech, pastilla and harira (a soup that is best in the small corner restaurants).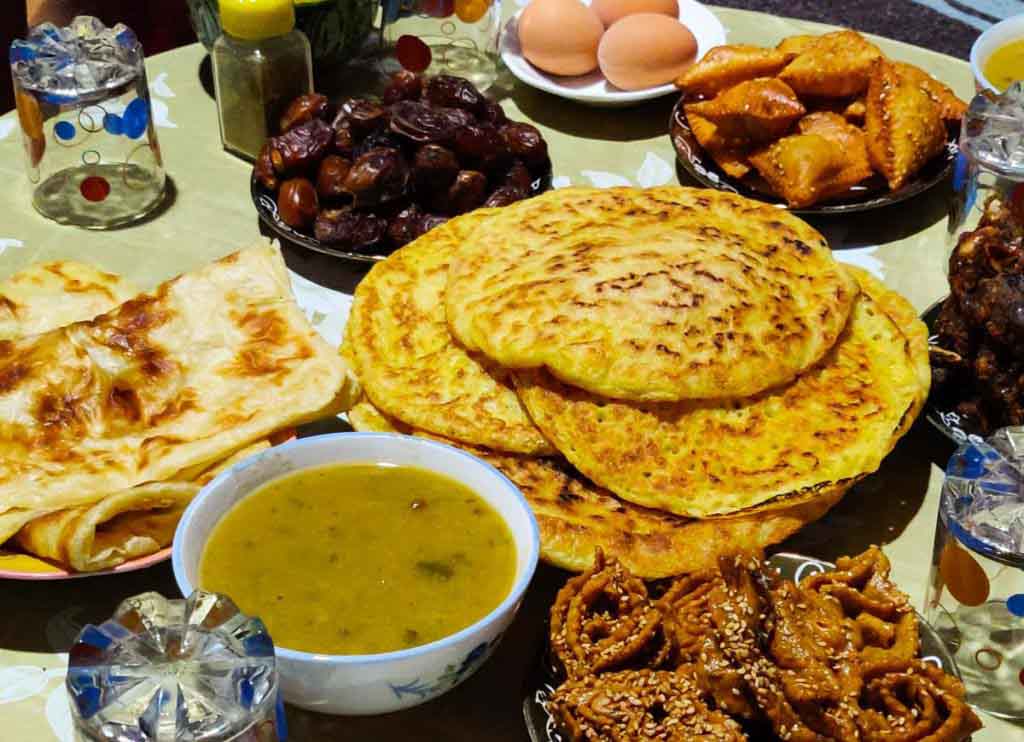 For breakfast you should try msemen, also called Moroccan crepes. I like it best with fig jam, but it is also nice with honey.
And of course, you shouldn't miss the many kinds of cookies you can find in the patisseries everywhere.
2. Gnawa music
No matter what kind of music you like, I'm sure you will fall in love with the rhythmic sounds of the Gnawa music. It is a style of music that came to Morocco with the former slaves from places like Senegal and is still practised by their descendants all over Morocco. One place famous for these musicians is Khamlia, just south of Merzouga. So if you plan on a trip to the desert, make sure you stop by there to meet the musicians and listen to their music.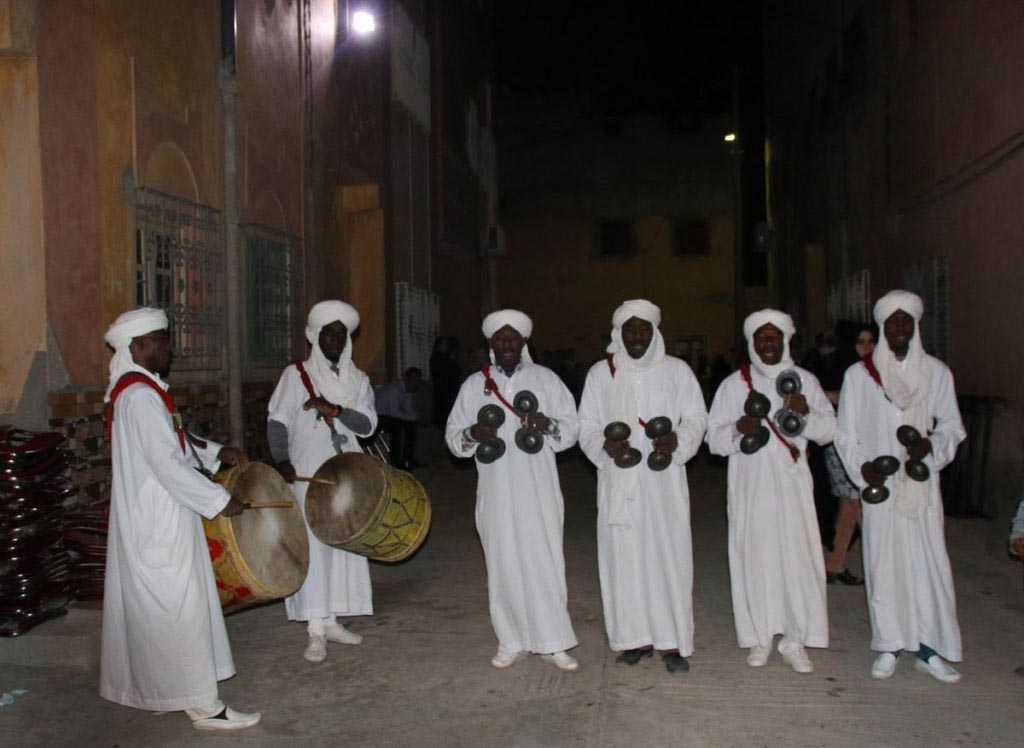 Also, there is a big Gnawa music festival every June in Essaouira, that is worth checking out.
3. Berber people hospitality
The Berber, or Amazigh how they call themselves, are the native people of the area. They were here long before the Arabs brought Islam with them and have a different cultural heritage. They speak their own language, in Morocco there are 3 different dialects, that only got accepted as a national language during the Arab spring.
One thing that really stands out about the Berber, is their hospitality. No matter how poor they are, living in the remote mountains or the desert, they will invite you in and share whatever little they have.
So you should make sure to have something to give them in exchange, preferably not money, but dates, fresh fruit or some clothes you don't need anymore.
I've heard many stories of people who ride their bikes around Morocco and get invited to sleep in the Berber houses, being fed dinner and breakfast with no expectation of money in return.
Living here, I also only experience warm welcomes, people trying to connect even with no common language, and I try my very best to respect the culture and give back in any way I can.
4. Essaouira city and seafood
My favourite city in all of Morocco is by far Essaouira on the Atlantic coast. The city has such an awesome vibe, much to discover and really great fresh seafood. I promise you, you will fall in love with this city just as fast as I did!
The best way to eat fish in Essaouira is to go to the fish market by the port and choose your favourite fish and seafood. They will clean it kitchen-ready for a small tip, so no need to get your hands dirty.
You can then take the fish and find one of the small restaurants in the medina to get it either fried or grilled. You can order bread, tea and salad to go with it for a really affordable dinner experience.
Send me a message for the location of my favourite place to eat my fish.
5. Hand woven carpets and other hand-crafted souvenirs
Oh, you will love the hand-crafted souvenirs you can find all over Morocco! Of course, carpets are not the easiest souvenir to bring home with you, but they are so pretty! And, if you shop in the right places, also very affordable.
My first carpet is really small and I bought it more because I wanted to have one and support the women in the desert village, than that I needed one. Recently I had a carpet commissioned for one of my friends at home in Germany, and it is so nice to know where and by whom it was made, and that the money goes to the right people.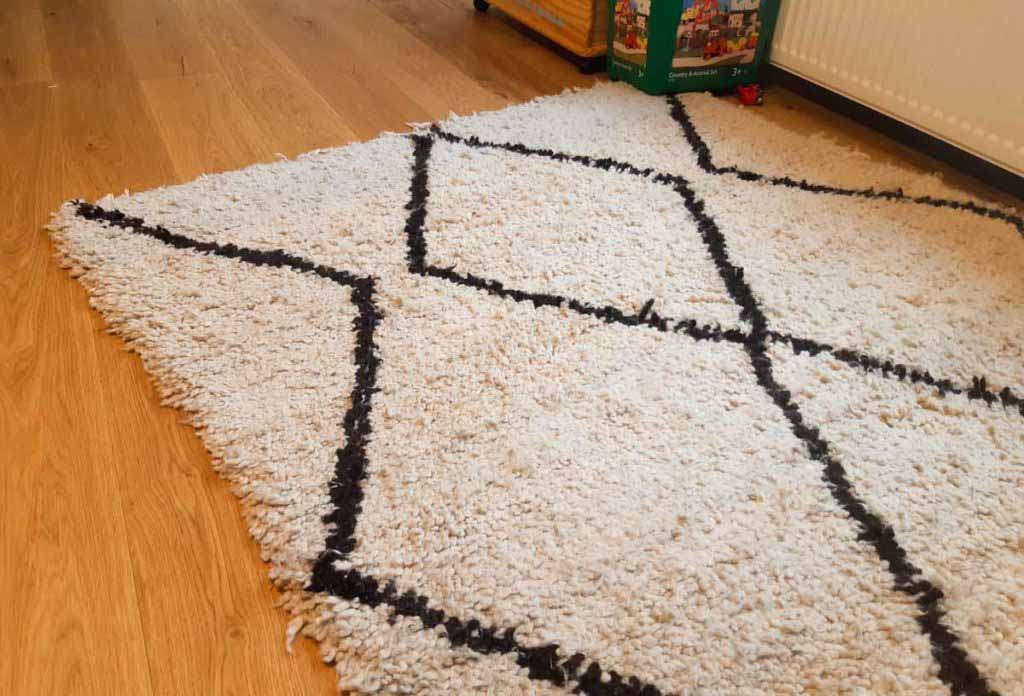 Also, there are so many different styles, there is one for everyone!
Of course, there are also plenty of other hand-crafted souvenirs that you could buy, from ceramics, to clothes, to metal works.
6. Star gazing in the desert
I grew up with looking at the stars, as my father often took us into the fields in autumn to find constellations and see shooting stars. But since I moved to the desert in Merzouga, I learned so much more!
It is unbelievable how many stars you can see when there is no moon and no city lights anywhere close by.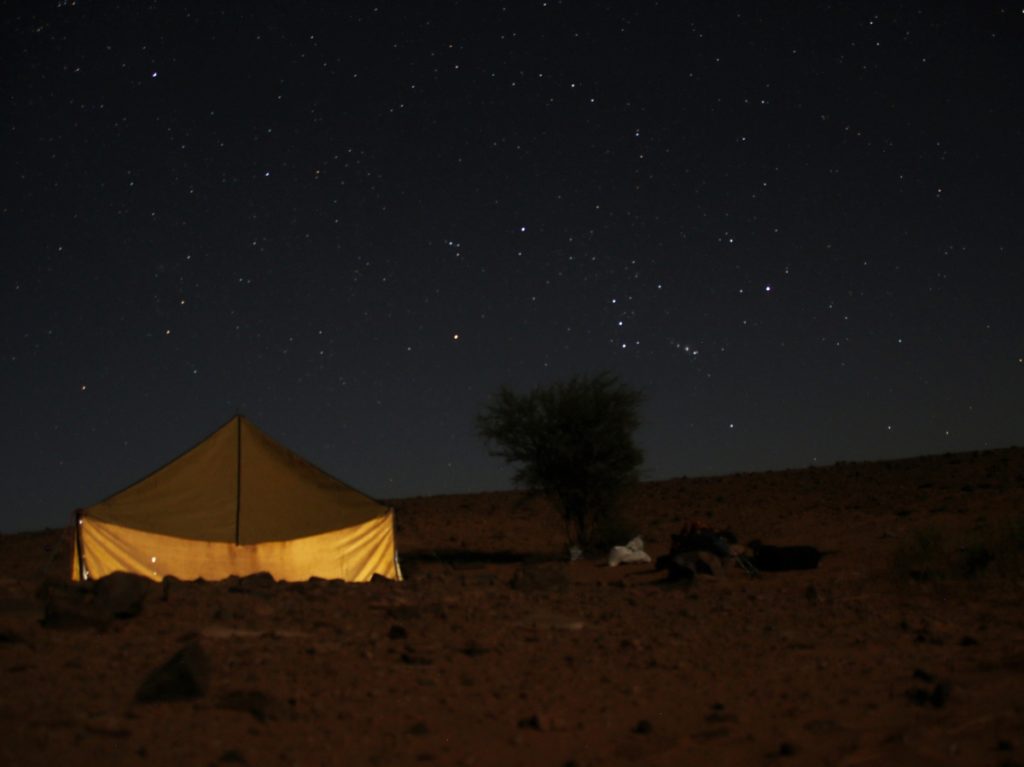 So, if this is on your bucket list, plan your trip accordingly. The week before the new moon is the best, as there is no moonlight in the first half of the night.
7. Bahia Palace and architecture in general
Moroccan architecture is a mix of Arab, African and Andalusian influences, making it unique in the world. Of course, the architecture varies within the country. The most beautiful buildings can be found in the cities while the buildings in the countryside are mostly single-story mud brick houses or big kasbahs. Most classic buildings have a central courtyard with a garden or at least a fountain and rooms all around with windows facing the courtyard.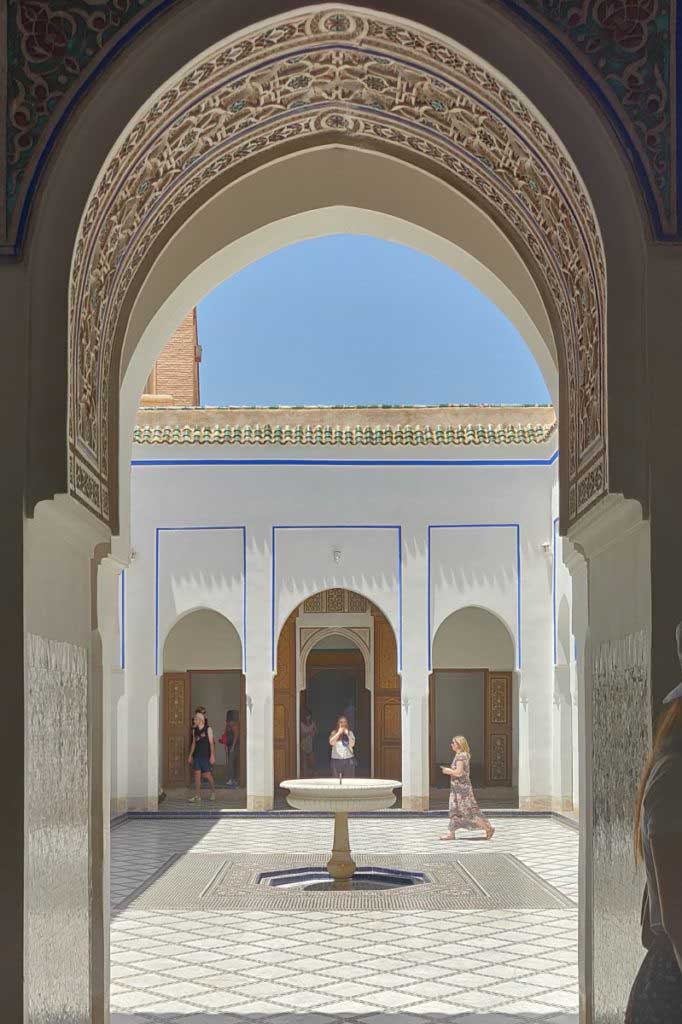 One of the prettiest buildings in all of Morocco is the Bahia Palace in Marrakech. It was built in the 1890ies and legend says it was used for the ruler of Marrakech, his family and dozens of concubines.
It is so much fun to wander around and imagine living back in those times.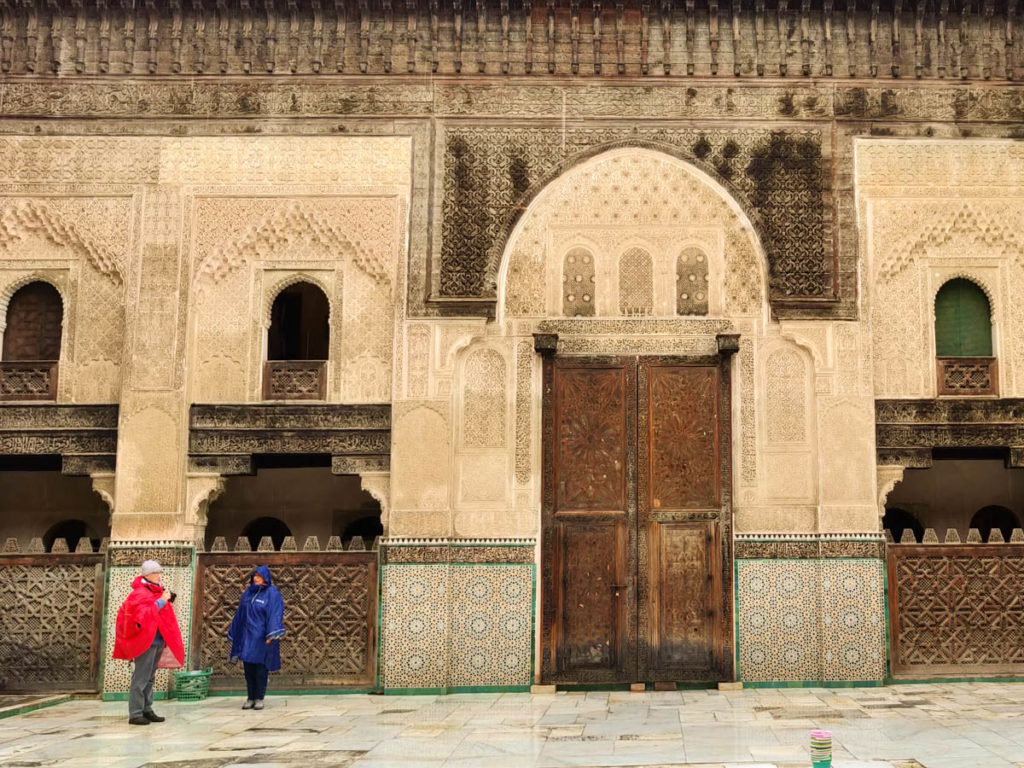 Another example of great Moroccan architecture is the Madrasa Bou Inania in Fes. It is one of the very few Islamic buildings in Morocco that are open to non-Muslim visitors and one of the biggest and most important Quran schools in Morocco.
8. Kiss a camel
This might not be everyone's cup of tea, but I think you should meet a camel when you're here! They are very gentle animals (outside the mating season that is, so ask before you try and touch them) and very elegant.
They are also very curious and will come smell you and eat from your hand if you have something nice to offer. And if you are lucky, they will give you a kiss!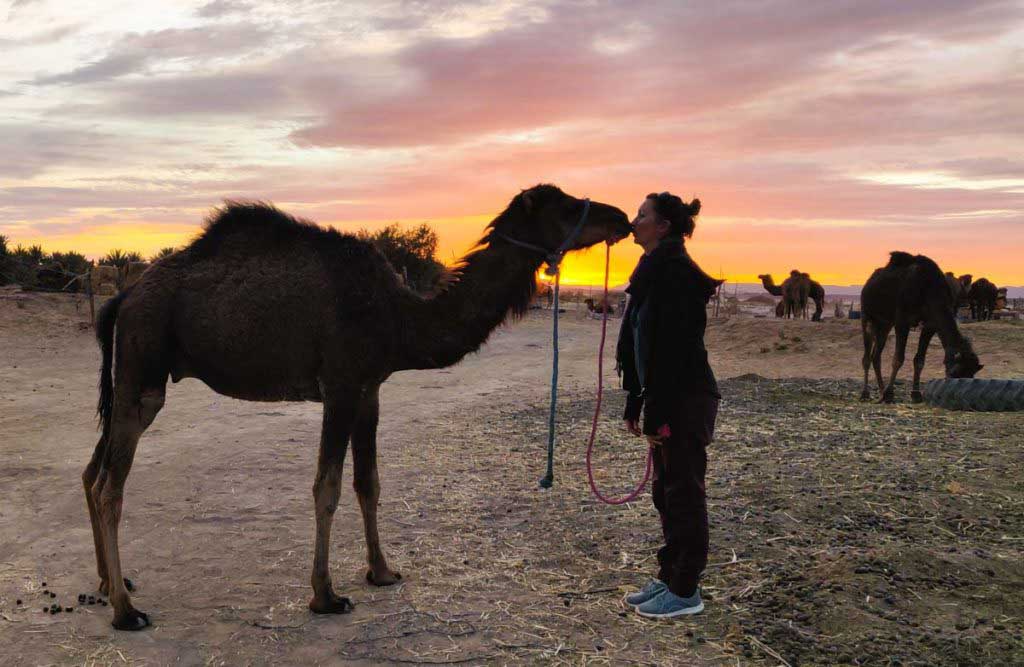 My love for camels is so big, that I went ahead and bought one. I will try to train it for independent riding, with reigns and everything. Almost all camels here are trained for walking in a caravan with people on their back only, so this is a bit different.
9. Mint tea
One thing you cannot get around in Morocco is the mint tea. And let me tell you it tastes great! If you are like me, you will go home and crave that flavour, but never get it right when you try to make some yourself. And I will tell you the secret as to why that is.
You never make it strong enough and you never put in enough sugar!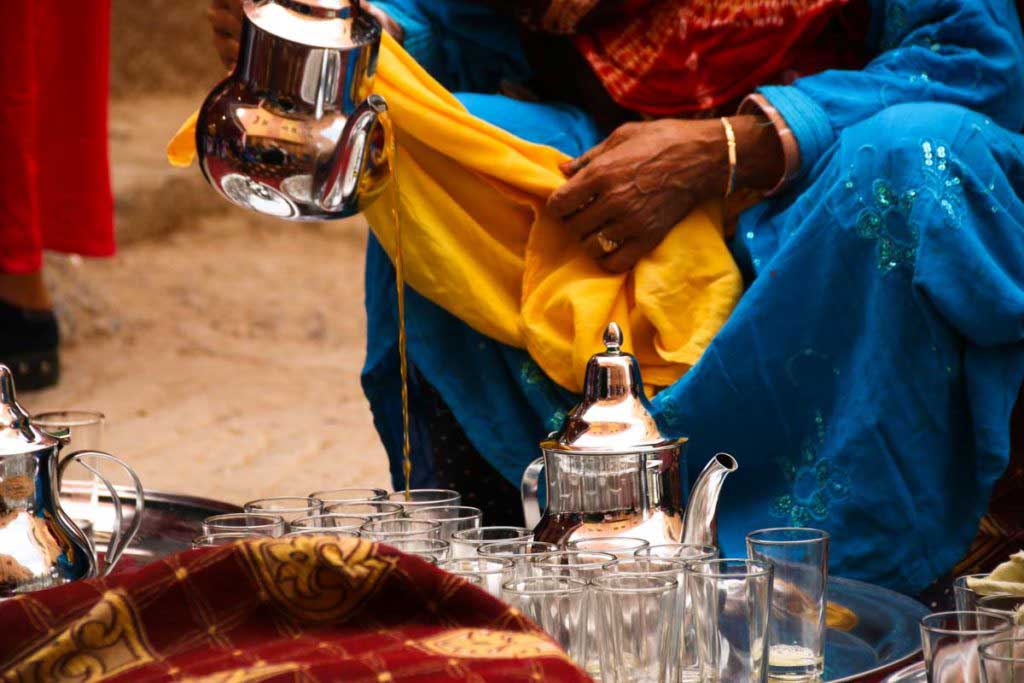 Since I moved here, I only ever drink it as the locals do when I'm in someone's house. At home, I drink a heavily sugar-reduced version, as the doctor in me screams every time I see how much sugar goes in.
But, I love it, and so will you!
10. Trekking in the mountains
The mountains in Morocco are as diverse as they are spectacular! Jebel Toubkal is the highest mountain in North Africa at 4167 meters and, at least in summer, a fairly easy trek. I have yet to go myself, but I've been to Imlil and have seen the views in this area of the High Atlas.
Another great place for trekking is the Anti-Atlas, less high, but also gorgeous views for days! I plan to do the 5 days Jebel Saghro trek from Nkob when summer is over.
You can choose to carry your luggage or hire a donkey to carry it for you, making it an easy option for less trained people (like me).
11. The Riads
Please do yourself a favour and stay in at least one traditional Riad during your stay in Morocco! They used to be family houses in most cases and were left to decay when the families left the medina in favour for more comfortable living in the new neighbourhoods.
Over the years a lot are being restored to former beauty mostly by European investors. But, they are run and staffed by Moroccans, so you still get all the insider tips you could wish for while staying in amazingly decorated rooms and have your breakfast in the traditional courtyards.
They come in all price ranges, so I'm sure you can find one that suits your budget. If you need help choosing, send me a message and I will tell you how I decide where to stay and share my favourites with you.
Bonus reason
A bonus reason, Morocco is probably the closest and most accessible "exotic and oriental" country you can find when travelling from Europe and North America. There are many flight connections with reasonable prices and flight times from Europe are rather short.
So, what are you waiting for?? Go book your trip to Morocco!
For more help with your planning check out the following posts:
Please note that some of the links above are affiliate links and, at no additional cost to you, I earn a small commission if you make a purchase. That income goes to supporting this website and keeping it free for you and everyone else!