Essaouira is a great destination for a short trip to Morocco. If you are staying here for a week, you might want to consider taking some day trips from Essaouira, as there is lots to see nearby.
The weather is great all year round, with temperatures around 20-25° most of the time, with a nice, fresh wind blowing. So it is the perfect place for a summer as well as a winter escape.
It is only a 2 hours drive from the Marrakech airport, and there are a few international flights directly to Essaouira.
Tour tip: Check out these fun activities in Essaouira:
While Essaouira has a lot to see and discover, after a few days you might want to go check out the area. I would recommend renting a car for this, so you have some flexibility. In case you don't want to drive yourself, try to hire a taxi for the day, just make sure you communicate where you want to go and negotiate the price beforehand.
So, here are my favourite day trips from Essaouira:
Sidi Kaouki
In locations, Sidi always refers to a burial site of a worshipped person, and you can find the mausoleum right on the coast here in Sidi Kaouki. It is a white-washed building on a rocky outcrop between the two beaches with great views of the coastline. Entrance is limited to Muslims though, but you can climb up some stairs at the back for a view.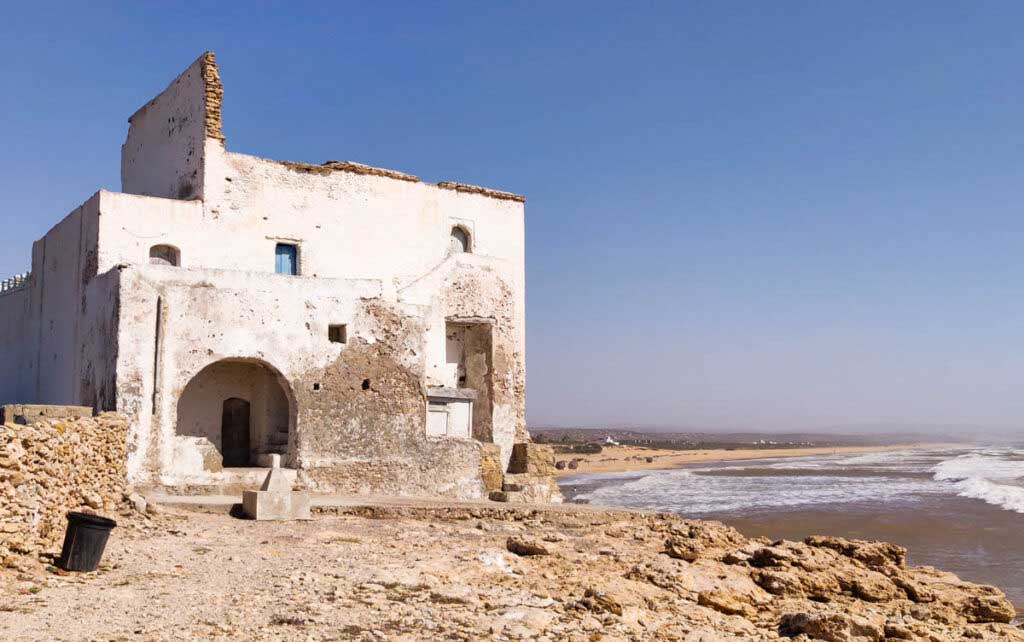 For experienced surfers, a trip to Sidi Kaouki is definitely worthwhile. The waves are higher here, the beach is emptier, and the atmosphere is generally more relaxed. There are several surf schools that offer courses and rent out equipment.
There are also camels and horses to ride along the beach, in case you are not interested in surfing. And if you just want to lounge at the beach, there are plenty of beach chairs under umbrellas that you can rent for a few dirhams.
You can find a few restaurants next to the car park, serving tajine, grilled fish and even pizza and of course cold drinks.
How to get to Sidi Kaouki
This is the one place you can easily take a bus or shared taxi to. Both leave right outside Bab Doukkala on the east side of the medina. To get back, bus and taxi leave from the parking area next to the restaurants. But you might need to wait a while for a taxi, depending on the day.
If you are driving, take the road along the coast towards the airport. A few km after the airport turn-off, turn right following the sign to Sidi Kaouki. You can park on the main car park for 5 DH for the day.
You could even walk here along the beach at low tide. But it is just under 20 km, so you should be an experienced walker and get information about the timing of the tides.
Ain el Hajar
About 45 minutes by car north of Essaouira lies Ain el Hajar (search for Ain Lahjar on google), translating to "source of the stones". Here millstones are cut out of the rock and sold to the surrounding villages, where grinding is still done by hand. If you walk around a bit, you can see why this place is well suited for this. The ground consists of stone slabs that are naturally the right size and sometimes even the right form.
In the centre of the village (which is very small) there is a spring in which the children bathe in the summer. Here you can park your car and climb up the hill on your right. You cannot miss the millstones as they are literally everywhere on the hillside.
While you can find one or two shops, there are no restaurants here, so plan your timing accordingly or bring a picnic with you.
How to get to Ain el Hajar
I would recommend renting a car. But you could probably find a taxi driver to take you here and back. Exit Essaouira towards Marrakech and turn left at the round about towards Safi along the coastal road.
Plague Tafedna
If you are looking for a lonely and picturesque beach, you can take a trip to Tafedna. This tiny village is located right at the sea and has a very nice beach that is practically empty during the week. When we were there, we could rent an umbrella for 20 DH for the day and there are some small shops and restaurants for food.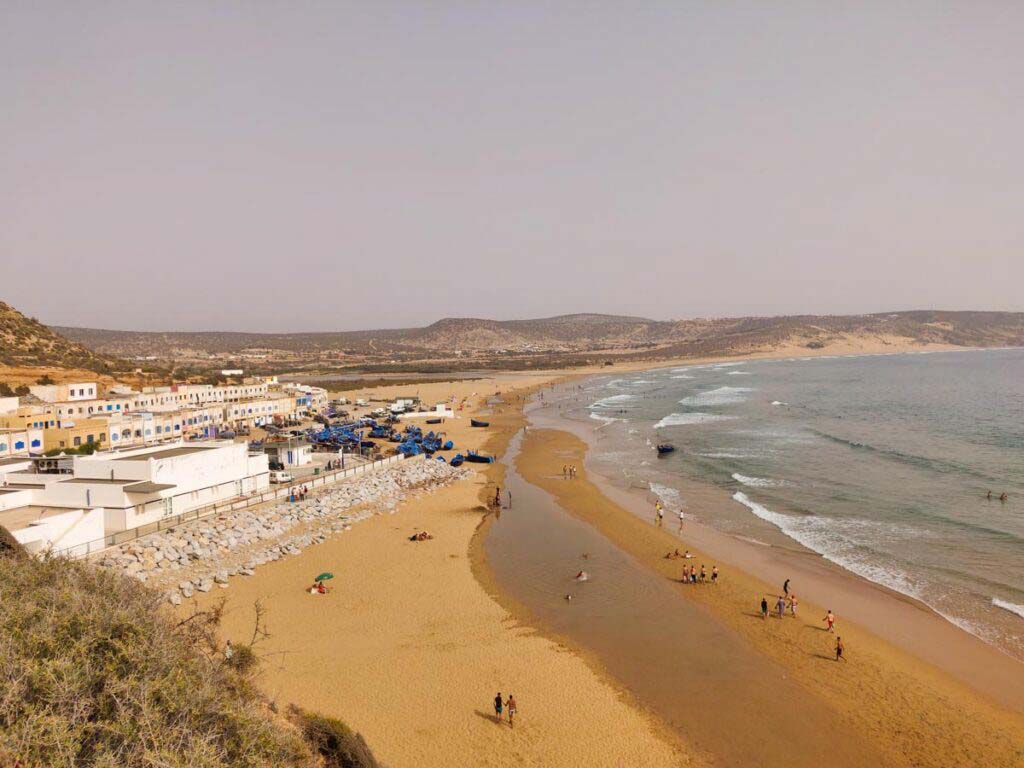 The beach is great for swimming and bathing, but there is no other entertainment, other than watching the small fishing boats bringing in their catch in the afternoon. Also, there were no life guards, so you should be a competent swimmer.
On the way to Tafedna you can find a lot of argan trees, which are endemic in this region, next to the road. And with a little luck you can see a herd of goats climbing the trees. There are also several women's cooperatives that sell argan products such as oil, amlou and soap and sometimes also honey along the road. A good opportunity to buy directly from the producer.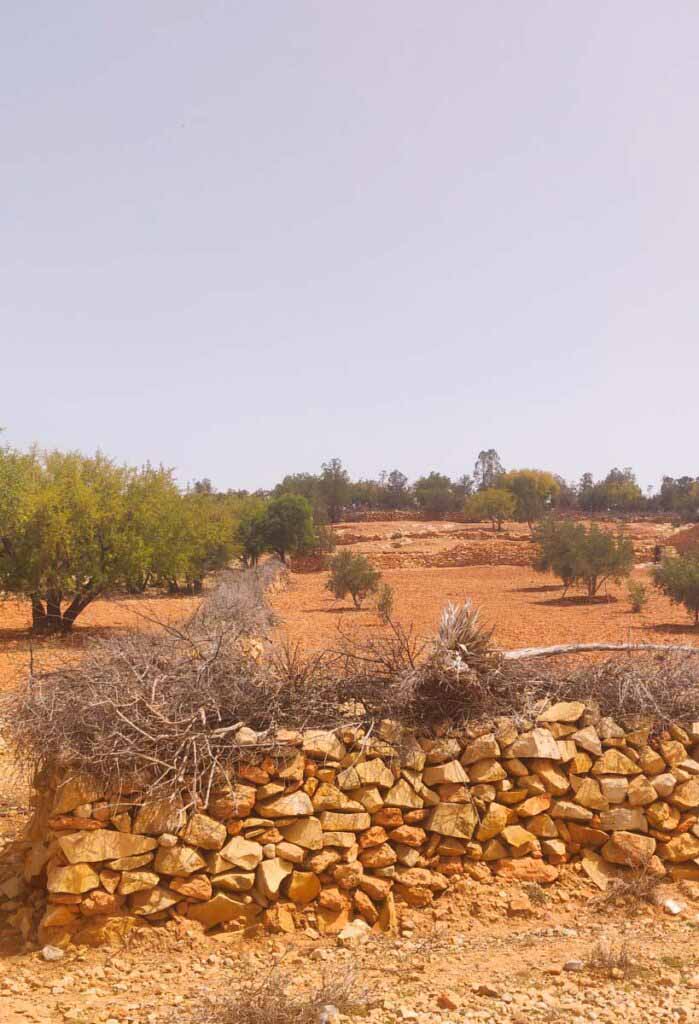 How to get to Tafedna
For this one you really want to rent a car, it is a one-hour drive with pretty views. And driving yourself will give you a lot of flexibility. Leave Essaouira on the coastal road south, towards the airport. Beware, there are speed controls along this road. After passing Smimou, watch out for the sign to Tafedna to the right. Follow this road until you get to the beach.
Marrakech
If you have never been to Marrakech and it's not on your itinerary yet, please put it on there for at least a day trip from Essaouira. Of course, there is much more to see than fits in a day, but it's a start. And you might want to return, to see more.
There are so many things to see and do, from just strolling through the medina, visiting one of the beautiful gardens to visiting one of the old palaces.
You can check out my sightseeing guide to Marrakech for my recommended itinerary for a day.
Here I will just leave you with a few photos for inspiration.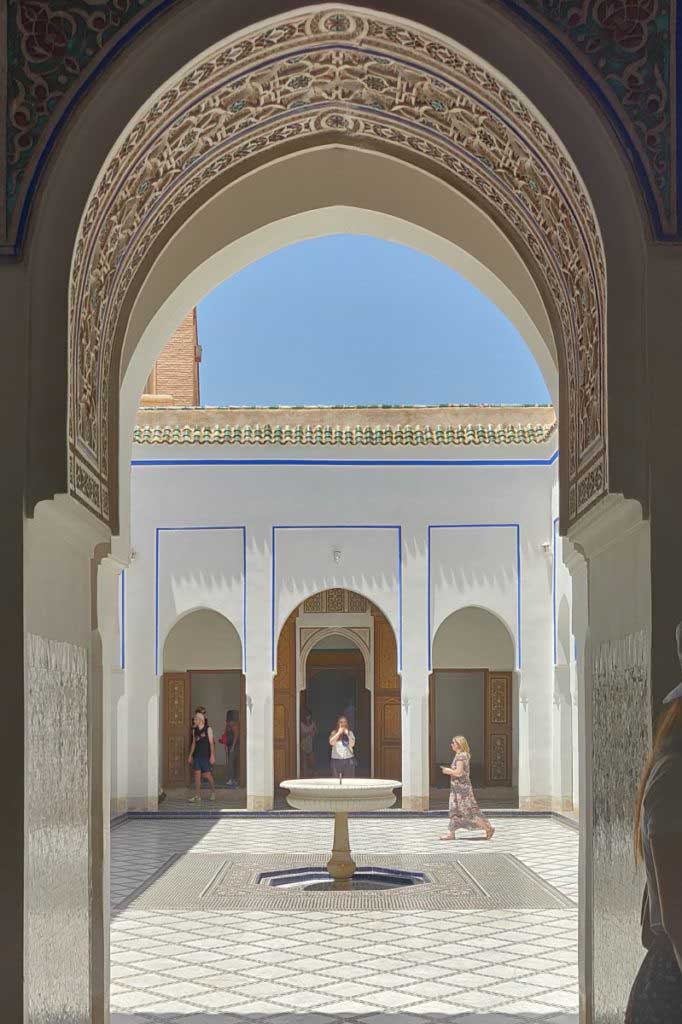 How to get to Marrakech
The easiest way it to take the Supratours bus to Marrakech. It goes several times a day, is affordable and the station is central in Essaouira as well as in Marrakech.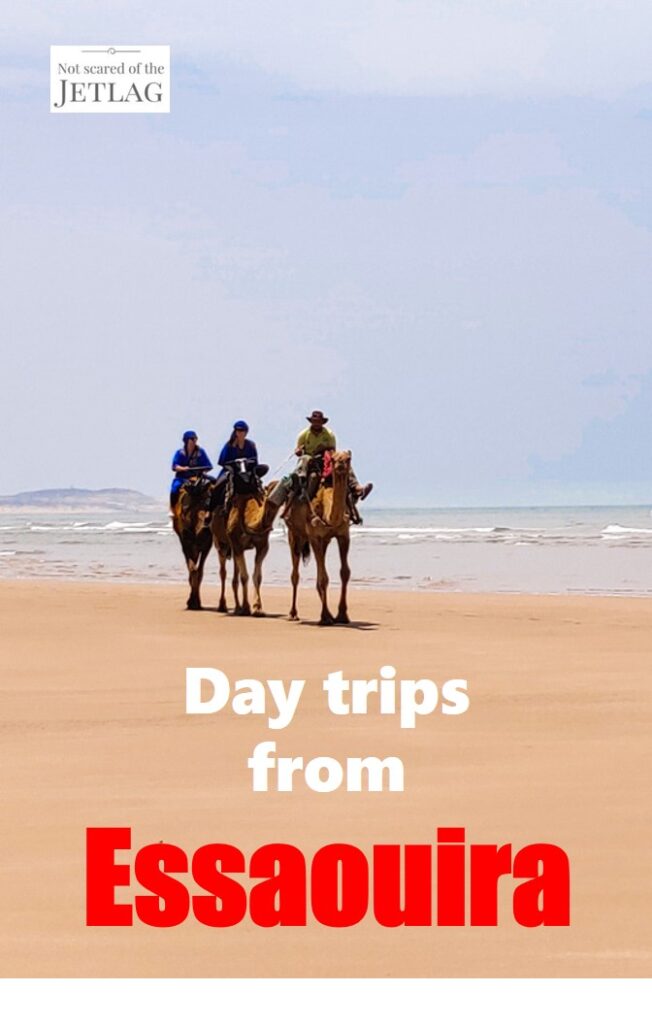 Please note that some of the links above are affiliate links and, at no additional cost to you, I earn a small commission if you make a purchase. That income goes to supporting this website and keeping it free for you and everyone else!