We all wonder how best to stay connected to the rest of the world when travelling. Is it enough to use the wifi in the hotel? How much do SIM cards in Morocco cost? Are there any tricks? So here I've gathered all the important information for using your phone with a SIM card and wifi in Morocco.
Which providers are there?
There are 3 providers in Morocco, Maroc Telecom, Inwi and Orange. There are no price differences between the three, but coverage varies somewhat. So it depends on what you plan to do on your holiday to decide which is the best card for you.
Which internet providers offer the best coverage in Morocco?
In the cities it makes almost no difference, here all providers have 4G and sometimes even 5G network. I have an Inwi SIM card for my phone and am very happy with it. I occasionally have short (max 5 min.) dropouts on country roads and in the deepest desert I also have no reception.
My partner has Maroc Telecom for phone calls and Orange for internet. And even though Maroc Telecom has the reputation of offering the best coverage, in the remote parts of the desert he rather has reception with Orange than with MT. However, you generally don't get internet there, only phone reception.
I have heard from several people that they sometimes have problems with Orange. Although everything looks normal, messages, e.g. on Whatsapp, are not delivered. You first have to call a number to check how much money is left on the card before it works again. This is very annoying and a reason why I wouldn't switch to Orange.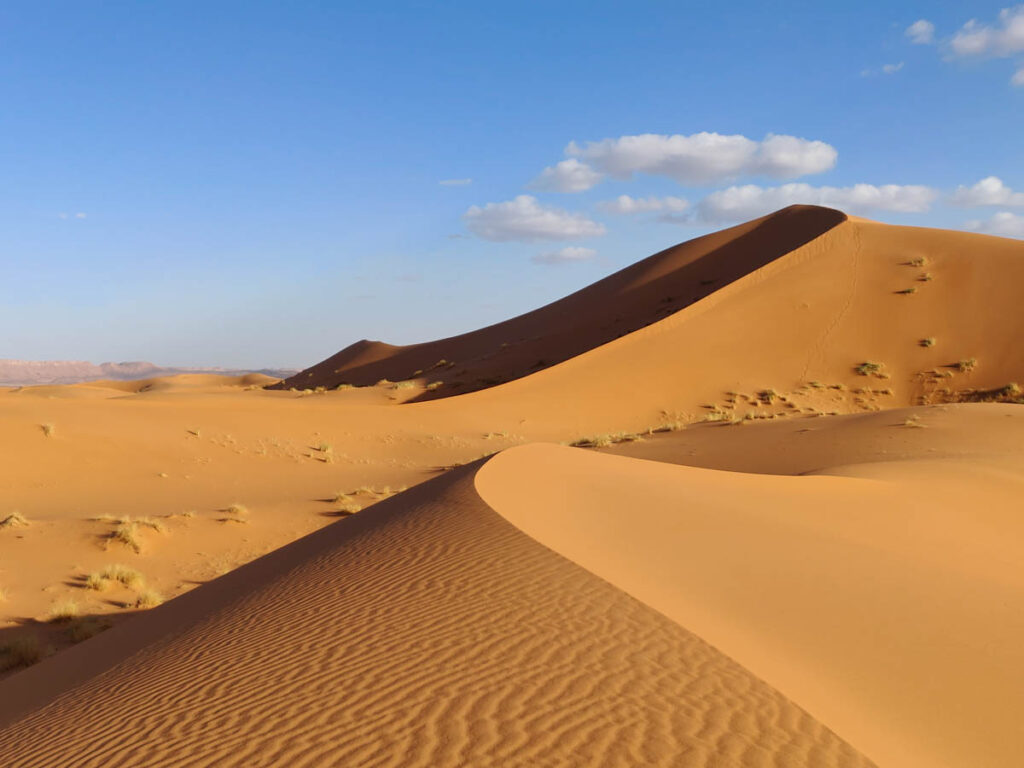 What does it cost to use the internet in Morocco?
Thankfully, the prices are the same for all providers. In general, you can assume 1€ = 1 GB. The difference is in the duration. 10 DH (~1€) = 1GB lasts one week, 20 DH = 2 GB 2 weeks, 50 DH = 5GB 30 days. So really, it doesn't matter which SIM cards in Morocco you buy.
For phone calls there is 5 DH for 3 days 30 min, 10 DH 1 week 1 hour, etc. Unfortunately there are no combinations, you have to charge data and phone separately.
If you only want to use Whatsapp, facebook, youtube, etc., you can charge 30 DH for unlimited use for 30 days. But then you can't google, read emails or use Google maps.
Where to get SIM cards and how to recharge them?
SIM cards in Morocco
At the larger airports, there are often representatives of the providers walking around and you can get a SIM card with 20 DH for free.
But you can also find the small shops of the respective providers in every town, or phone shops where you can buy all 3 SIM cards. It is a good idea to insert the card on the spot and try it out. Sometimes you have to adjust something in the settings, which can then be done right there.
I have also experienced that my phone did not accept a card at all and I was then able to exchange it for one from another provider free of charge.
To buy a SIM card in Morocco, you have to show your passport. The card will be registered in your name. This is quite normal, so don't worry if they ask for your passport.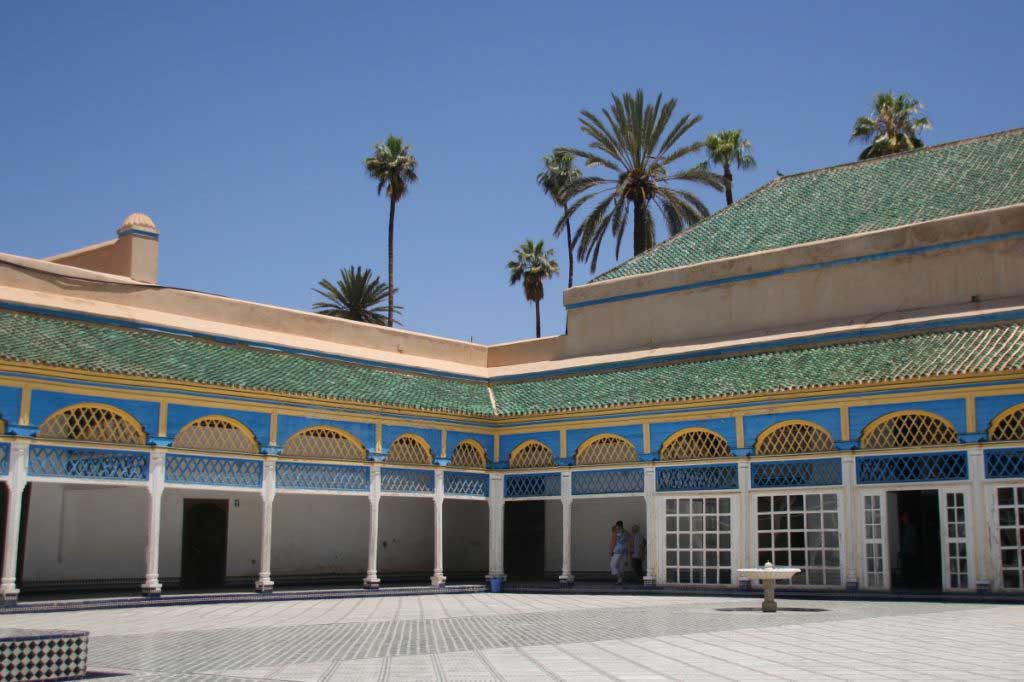 Top Ups
You can top up the cards in two ways. Either you buy one of those little strips in shops that have a Maroc Telecom/Orange/Inwi sign. You then have to call a number and enter the code you have scratched off, the instructions are written in French on the strip (Attention! After the numerical code, you still have to press * and a number to load either Data or Calls).
The second option is to give your phone number to the clerks in the shops, they will then call a number and it will be charged directly.
When the top up arrives, you get an SMS with the details, this usually happens within a minute or two.
Did my blog help you?
Maybe you want to thank me by inviting me for a coffee!
Are there eSIMs in Morocco?
Yes, there are a few eSIM providers in Morocco. The easiest way to buy them is through the app Airalo, for example. However, it is a bit more expensive than a real SIM card. But it's an option for the new iPhone, for example, which apparently doesn't use SIM cards any more.
Inga from Inga's adventures recently travelled to Morocco and used and was happy with this eSIM from Airalo:
How good is the Wi-Fi in Morocco and where can you get it?
The quality of the Wi-Fi varies a lot. In some hotels and restaurants you have very fast and reliable wifi, in others you are constantly kicked out and it is sloooow.
At the airport, there is free Wi-Fi at least in the larger cities (Casablanca, Marrakech, Fes). In Casablanca, however, you only get one hour. If you stay there longer, for example when changing planes, it's pretty annoying.
Supratours and CTM advertise that the buses (or at least some of them) have Wi-Fi, but I haven't experienced that yet.
If you depend on fast internet because you have video conferences, for example, you should have enough money on your mobile phone as a backup to be able to set up a hotspot.
And also, if you navigate with online maps, you should be on the safe side and download them. Or use the maps.me app, as the maps are much better in the medinas anyway.
You prefer to let others do the planning? I offer itinerary planning for your trip to Morocco! You can check out the details here.
Please note that some of the links above are affiliate links and, at no additional cost to you, I earn a small commission if you make a purchase. That income goes to supporting this website and keeping it free for you and everyone else!